AT YOUR SERVICE
A visit to 1 Utama is special and enjoyable, hence excellent service remains as 1 Utama's top priority. Customer Service Centres are conveniently located at strategic points to provide you with the best assistance. Have a question? Just ask our friendly Customer Service officers.
For quick information at your fingertips, simply pick up our shopping guide and informative leaflets detailing the latest events and promotions. Touch screen directories are also found around the mall so that you can seach for any store or facility.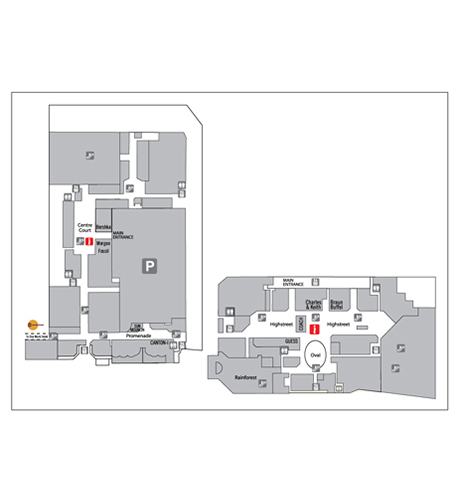 ONECARD Express Bus
Transportation Hub
An essential pit-stop in any tourist's itinerary, 1 Utama serves as a major transportation hub, making it easy for visitors and neighbourhood communities to travel conveniently to and from the shopping centre.
The 1 Utama bus terminal furnishes travellers with a variety of travel options and destinations. Pick your favourite mode of commute from various bus and coach terminals such as Rapid KL, Skybus, Aeroline, Genting Express, ONECARD Express, Grab and Taxi Services.
For those wondering about airport transfers, various companies such as Skybus offers direct commute from KLIA2 to 1 Utama and vice versa.
BANDAR UTAMA MRT STATION
The MRT has been one of the most preferred option for shoppers. For those wanting to know how to go to 1 Utama by MRT, simply hop on the MRT Sungai Buloh-Kajang (SBK) line and alight at the Bandar Utama MRT station at 1Powerhouse. Then walk with ease through the MRT Direct Access Link via "1 Utama E" or the Skywalk to 1 Utama to shop and dine! It's really that simple!
Alternatively take the MRT feeder bus or Park & Ride (500 available carpark bays) at 1Powerhouse. Visiting 1 Utama via the MRT has never been easier!